#25
Lizz Ntonjira
GLOBAL COMMUNICATIONS DIRECTOR, AMREF HEALTH AFRICA
"Every voice matters. Especially when navigating complex issues like global health injustices, poverty and climate change, youth advocacy, misinformation and disinformation…. a diversity of perspective ensures that every person's experience is taken into account when designing solutions for the future," says Lizz Ntonjira, the Global Communications Director at Amref Health Africa and also the author of #YouthCan; a book around youth and leadership in Africa.
According to Lizz, storytelling has the power to engage, influence, teach and inspire a diverse pool of audiences. That's why she often argues for organizations to build a storytelling culture and place storytelling at the heart of their learning agenda.
At only 35, Lizz Ntonjira is a force to reckon with. Fearless , is an adjective that can aptly be used to describe her. Lizz has never shied away from speaking her mind, neither has she ever backed down from a challenge in pursuit to realizing her dreams.
From the young age of 19 years when she graced our TV screens to now, a more behind the scenes role in the boardrooms making strategic decisions driving impact and change.
Backed by her legal background, policy advocacy practice, her master's in public policy and management and well-earned years in the field of public affairs- it is no surprise that she has led and advised some of Africa's leading organizations to deliver scalable programs, manage risk, identify, and leverage market opportunities and manage critical engagements with both internal and external stakeholders.
For instance, in her previous role as the communications manager for central, east, and west Africa at IBM, she led all external communication activities and stakeholder relations supporting business issues of major consequence to IBM and the business units in 25 sub-Sahara Africa markets.
Through commitment, dedication, and passion in the execution of her work- she was promoted within only 6 months of joining the role from overseeing East Africa to oversee the larger Central, East, and West African region.
In June 2018, she was awarded the 'IBM Smart Communicator Award' for World Class Media Relations and Exemplary Communications Work in Middle East and Africa at IBM.
In her current role as the Global communications Director at Amref Health Africa, she has spearheaded some remarkable advocacy campaigns that have led to both social behaviour changes and policy influence in the health ecosystem.
Lizz, a member of the Africa Public Health Risk Communication and Community Engagement Steering Committee appointed by the Africa Centers for Disease Control (Africa CDC) and the World Health Organisation Africa Region (WHO-AFRO), says "Persuasion is the centerpiece of any business activity or mission of an organisation.
Audiences and stakeholders must be convinced to buy into either your mission, products, or services. But despite the critical importance of persuasion, most executives struggle to communicate, let alone inspire, because they undervalue the role of communication in achieving strategy."
"Persuasion, best exemplified by stories create a shared point of connection––something concrete for all involved to share, react to, and build from," she adds. And this is perhaps the reason why she is so well accomplished in coalescing different groups and organizations around a topical area to bring about impact.
For some organizations, she has set up their communications and external relations departments from scratch, while in others, she has brought her extensive experience and expertise to oversee several global public outreach and communications initiatives that have contributed to the bottom line of for-profit companies and acquired new funding and support from new partners in the international development space.
With every role, she has demonstrated impact, moving beyond normal business operations to overcome new challenges and to develop strategies to optimize the experiences of organizational growth.
For her work, she has received numerous international and national awards and accolades. She was recently nominated for the prestigious 2022 Tällberg-SNF-Eliasson Global Leadership Prize.
The Prizes are awarded annually to outstanding leaders who demonstrate the willingness and capacity to address the complexity of 21st-century challenges in innovative, risk-taking, and ethical ways, and whose work is global in aspiration or implication and is rooted in universal values.
She was featured by Elle Magazine (Italy) as a key youth influencer in Africa. She was also awarded by BIC as one of the top 70 writers in Kenya whose written words have a positive influence on the people of Kenya and around the world.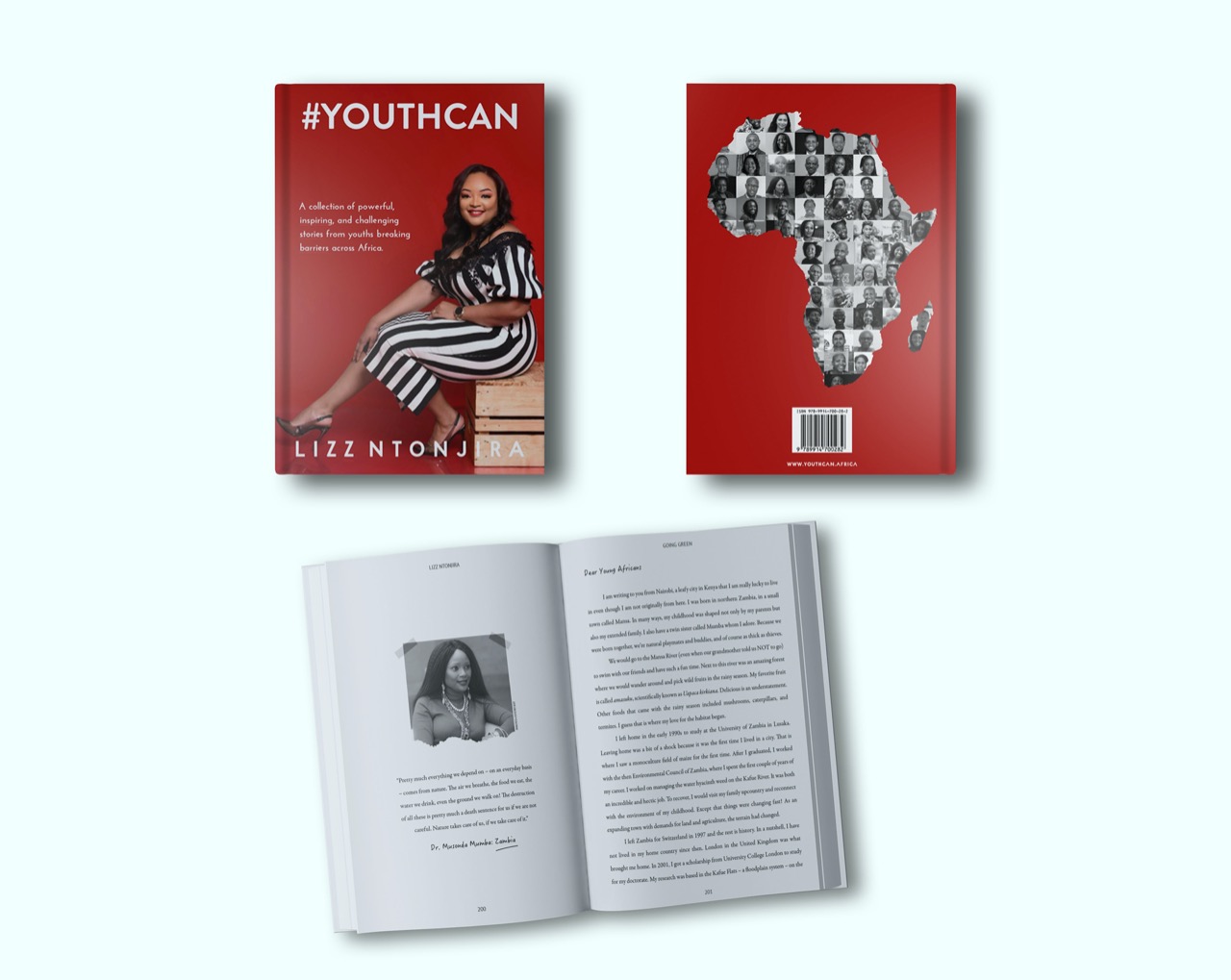 On International Youth Day 2021, Lizz was recognized for emerging as a champion in the #ExemplaryLeadership Category for the Top35Under35 2021 awards, among other accolades.
Lizz says taking risks and trusting her instinct have been the biggest drivers of her growth. She is a strong believer that whatever organization you choose to work for or business you intend to start, it must align with your values.
Having started working at a very young age (at 19) one of the things she says that has helped her grow is the yearning to learn new skills and capabilities, being resilient and consistent.
Lizz holds an LLB degree in Law from the Catholic University of Eastern Africa, a Master's degree in Public Policy and Management from the Strathmore Business School (SBS), an Associate's degree in Public Relations, Advertising and Applied Communication from the Chartered Institute of Public Relations UK.
Ms Ntonjira is Public Management Fellow with the Virginia Commonwealth University. She also holds a Diploma in German from the Goethe Institute of Nairobi.