#3
Joshua Oigara
MD & CEO, KCB Bank Group
The year 2020 is best remembered as one that witnessed Covid-19 Pandemic unleash destructions to the economic and social fabric of personal and corporate beings. Many Kenyans waited with bated breath the year coming to an end.
To one bank, there is a moment calling for celebration. At the tail end of 2020, news reached the local media that the Joshua Oigara led KCB Bank Kenya Plc had bagged a major finance deal for sustainable projects from the UN backed Green Climate Fund (GCR) in essence celebrating green finance as a new pathway for economic growth.
As at December 31st 2020, KCB Bank remains Kenya's biggest by assets. As at that date, the bank is also officially the first financial intermediary in East Africa for the implementation of green financing initiatives.
The UN supported GCR is a global fund created to support efforts of emerging economies and frontier markets to respond to the challenges of climate change and to help limit or reduce their greenhouse gas emissions, according to a press release announcing the deal.
According to GCR, the endorsement cements KCB Bank's efforts in enhancing sustainability as the bank now has an opportunity to make even a bigger impact through lending to mega green projects throughout East Africa, where KCB Bank boasts of both large and deep footprints.
The accolade and subsequent accreditation follow extensive due diligence assessment conducted by GCF since 2018, in order to ascertain KCB Bank's capability, capacity and preparedness in managing climate change programs and more so, big ticket projects.
KCB Bank is proud of the efforts and investment made over the years to mainstream and entrench a sustainable business that has earned the bank this recognition, the statement went on to say. In addition, the accreditation also underpins Kenya's position as a leader in green finance, the statement added.
The fund will also enable KCB Bank to sustainably support the country's aspirations, such as the Big Four Agenda focus areas of manufacturing to support value creation and employment, food security, universal health care and affordable and quality low-cost housing, all under the umbrella of Vision 2030.
Since ascending to the top C-Suite office as MD and CEO in January 2013, Joshua Oigara has provided clear and strategic leadership that started in 2013 when the KCB Group launched its sustainability framework dubbed KCB Group Sustainability Roadmap 2013-2020. This Strategy is anchored on four key pillars: financial, economic, social and environmental sustainability. The four pillars outline ways in which KCB Group's corporate strategy could help grow revenue, reduce costs, manage risks and build on its bank brand and reputation.
These included milestones such as the launch of KCB-MPesa and holding of the first suppliers' conference in 2015, in the back drop of establishing the KCB foundation and rolling out of the KCB M-Benki in 2014 respectively.
Joshua is described in LinkedIn as a very passionate manager boasting a broad managerial experience in providing leadership to teams and is great in strategy, finance, business development, innovation and Information Technology (IT). According to LinkedIn, Joshua is a solid business executive with inspiration and ability to lead and motivate ordinary performing staff to achieve excellence and world class performance.
Among the achievements of the KCB Bank under his watch is the acquisition of the National Bank of Kenya towards the end of 2019 and the partnership with Safaricom to offer loans through the mobile phone that is KCB MPesa, a game changer in the financial services sector and an innovation that was quickly replicated globally by every bank and mobile phone company. Currently, the KCB Bank boasts the largest brand network in the region with over 250 branches, 962 ATMs and 10,102 Banking agents.
KCB has also been a catalyst in championing motor sports in East Africa, culminating in Rally Kenya's return to the coveted WRC status after a 19-years spell.
Oigara joined KCB Group in November 2011 from Bamburi Cement where he served as Group Financial Director and Chief Financial Officer for the East Africa region.
Joshua is a Certified Public Accountant of Kenya, a title he obtained from the School of Accountancy, the Strathmore University in 1997. He obtained a Masters of Business Administration degree in International Business Management from Edith Cowan University in Australia in 2011. He completed the Advanced Management Program from INSEAD France in 2010, having earlier attended the Duke University Fuqua School of Business in North California in 2006. Prior to this, he received a Bachelor of Commerce degree from the University of Nairobi.
He won Africa investor (Ai) CEO of the year awards for 2017. The award recognizes and rewards CEOs that have shown commitment and sustainable development in the organizations they lead.
In public service, Oigara has chaired the Energy Regulatory Authority and currently sits on the prestigious Vision 2030 Delivery Board. He is also the current chairman of the Kenya Bankers Association.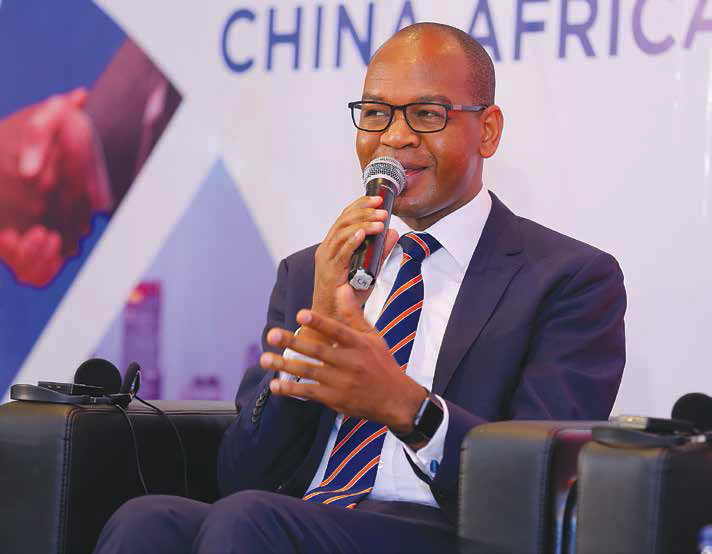 In 2021, he is keenly being watched to play a strategic role in the sponsorship for Rally Kenya, the successor of the Safari Rally during its maiden run return to the World Rally Championship (WRC) motorsports calendar.
CITATTION
Prudent business diversification and expansion
Business Acquisition and Restructuring
Business Sustainability
Ethics and Integrity in Business
Green Funding
Youth Employment
Sports Sponsorship and Development