#2
Rita Kavashe MBS, AoEC
MD/CEO ISUZU EAST AFRICA
Other than in her most known occupation at the helm of Isuzu East Africa, the leading East and Central African Vehicles Assembler, Rita Kavashe has all along been on a mission to mentor young girls and fellow women succeed in their career choices, from high school to post high school career choices through well-structured mentorship models. She is guiding many others in their entrepreneurship journeys, while preparing those in C-Suite to be board-ready. Those who prove capable have been recommended to a number of boards of blue-chip corporations and global brands.
A graduate of Moi University (Bachelor of Education), University of Nairobi (Master of Business Administration, MBA) and the Harvard Business School (Leadership Program), Rita is a trained teacher turned corporate honchos and executive coach whose passion is helping other women realize their ambitions and career goals. Not limited to women empowerment, Rita continues to develop her top management, including men through tailor made executive programmes as part of her human resource development, capacity building and succession planning. As a result, Isuzu East Africa boast a pool of one of the best people resources in sub-Sahara Africa.
She quips, with her usual amiable and loud laughter, 'Over the years, I have mentored hundreds of young girls and women to their definitions of careers successes and through them, reach thousands of others.'
In putting into practice her qualification as a Certified Executive Coach, Rita has mentored many top executives who have been able to triple their personal equity, negotiate better remuneration for themselves and moved confidently through their career paths.
Others have ascended to very good employment and reached positions they never dared to dream off, the spin off being the ability to make the best of their life others. Others, like yours truly have become transformational leaders in their own life with exceptional integrity and ethics, in belief and in practice. As a Certified Executive Coach, Rita specializes in crafting coaching offerings that are thoughtfully tailor made to meet specific expectations, precise needs and individual goals.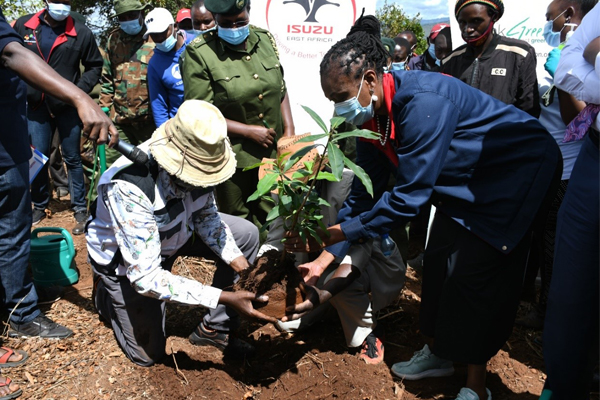 Rita has partnered with organisations like women on boards in support of women empowerment and preparations to be board ready.
Most of her lessons have been geared at the process of intentionally shaping and transforming fellow women in their career paths, one step at a time. Rita loves helping mentees achieve otherwise hard to accomplish goals.
Rita's true grit is best exemplified by her ability to oversee the business operation of the largest automotive assembler in East Africa where she provided leadership when the majority shareholding changed from General Motors to Isuzu Motors, steering the company through a smooth transition to Isuzu East Africa.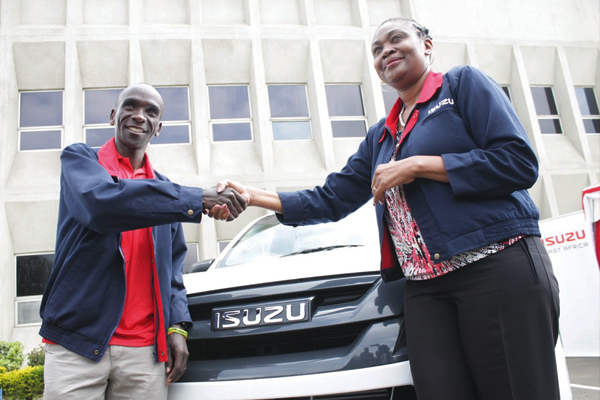 Currently, Rita occupies that premier space as one of the most sort after industry thought leaders in matters Automotive Policy, Local Vehicle Assembly, Road Safety, Corporate Governance, Transformational Leadership, Effective Board Leadership and Business Sustainability.
Rita is a much sort after personality the AFRICA CEO FORUM, an annual gathering of decision-makers from the largest African companies, as well as international investors, multinational executives, heads of state and governments and representatives of the main financial institutions operating on the continent, founded in 2012. She is a respected business leader within the African Continental Free Trade Area (AfCFTA) space, which was inaugurated in 2018.