#19
Jane Kimemia Nechi
CEO, OPTIVA CAPITAL PARTNERS
Founded in 2008, Optiva Capital Partners is a Wealth Management and Investment Immigration Company with focus and specialization in investments immigration, wealth management and investment advisory and insurance. Its main objective is to help clients in protecting, growing, diversifying and optimizing their wealth.
Optiva Capital Partner's strategy has revolved around their vision of being the partner of choice in providing solutions to clients, that accords them and their and families in global access, world class education opportunities, preservation and welfare of families across generations.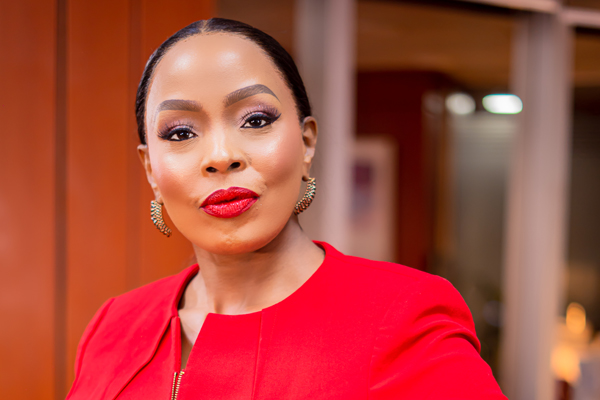 In essence, the basis of Optiva Capital Partners, underpinned by the firm's investment philosophy, is to work with clients in order to:
PROTECT – making sure that the bulk of clients' wealth is held in currencies and geographies that safeguard the value over time.
GROW – be the gateway to a wide range of investment opportunities for the clients across different jurisdictions with a range of investment products across different asset classes.
ENHANCE – work with the clients to ensure that clients' wealth is well diversified across asset classes and currencies.
OPTIMIZE – with all of the above, ensures that clients' wealth is well optimized into the best opportunities.
Optiva Capital Partners started from a humble beginning, one office with 15 members of staff. Over time, the firm has distinguished itself as a market leader in the Citizenship by Investment industry in Africa. Investments immigration are platforms or structures that governments set up to attract foreign direct investments (FDIs) whereby foreigners are given the opportunity to invest specific designated amounts in specific jurisdictions and in turn are given citizenship or permanent residency.
The world has become a global village and there is growing need for second citizenship options amongst families for different objectives including diversification of investments, global access, children's education and family security/welfare.
Some of the benefits of these programs include:
Global access with visa free travel to over 110 countries. Simply put, Optiva Capital Partners clients buy themselves and generations to come freedom. Some of the jurisdiction offer up to 145 countries visa free.
Opportunities to invest in other jurisdictions outside home country, hence diversification of investments across jurisdiction, currency and assets.
Opportunities to invest in government endorsed designated real estate including 5-star franchise resorts. For example: The Kempinski, Six Senses, Intercontinental Hotel Group and government approved start-ups in high growth sectors.
Access to world class education opportunities at heavily subsidized local rates as opposed to international school fees rates. International students pay up to 12 times more than residents for the same courses.
Alternative residency and dual citizenship acts as life insurance guaranteeing access to world class opportunities for education, business and quality of life for generations to come.
Secondary investment opportunities for our clients post the initial immigration or permanent residency programs.
Optiva Capital Partners are supported by a wide network of international partners including immigration attorneys, government designated international developers, development institutes and asset management companies.
Optiva Capital Partners has been on a bold expansion strategy to provide a workforce and a branch distribution footprint that is expansive enough to meet targets potential clients in their various catchment areas. Towards this objective, Optiva Capital Partners has grown organically to the current distribution of 16 state of the art branches across Nigeria with a wide coverage of the markets in Lagos, Abuja and other key states.
The company has a staff headcount of over 1,100 of diverse backgrounds and talents distributed across the branch network and ready to serve clients within their areas of operation. Women make up 71% of the workforce, well aligned to the UN SDG Goal no: 5-Gender equality.
At the helm of Optiva Capital Partners since April 2017, as Chief Executive Officer (CEO) is Jane Kimemia-Nechi. She has since spearheaded the transformation and growth of Optiva Capital Partners into the formidable organisation it is today and in line with the strategic direction provided by the board and senior stakeholders.
Prior to this, Jane had longstanding career in the financial service industry, having worked with two international banks; Standard Chartered Bank (SCB) and Barclays Bank of Kenya (now ABSA Bank Kenya PLC) for a combined period of 20 years. She was the Executive Director and Head of Wealth Management at SCB, with the responsibility of investments services, bancassurance and forex for Kenya, Uganda and Tanzania. Ms Nechi was instrumental in the setting up and establishment of the wealth management division at the bank. She was also the managing director of Standard Chartered Investments Services (SCIS), one of the bank's subsidiaries and was managing director at the Standard Chartered Insurance Agencies Limited (SCIAL).
Jane also served as the General Manager-priority and international banking at Standard Chartered Bank, where she spearheaded the setting-up, establishment and management of the Priority Banking proposition for high-net-worth clients across Kenya, Uganda and Tanzania.
Prior to this, Jane worked for 12 years at Barclays Bank of Kenya, holding senior positions including:
Head of Premier Banking, managing the segment including sales and service.
Head of Scheme Loans, the business she set up and established from scratch.

Ms. Nechi has extensive experience in general management, with a track record of set up and building sustainable businesses with specialisation in wealth management and working with high-net worth clients.
In 2018, Jane founded Everlasting Foundation, a not-for-profit organisation that works with teenage and young adults in Kibera, Kenya, focusing on mentorship, spirituality and support. This NFP organisation has a membership of over 200 members who meet on a weekly basis and is a peer mentorship and accountability group.
Everlasting Foundation runs monthly school feeding programmes, providing hot meals every school day, as well as being involved in the distribution of basic sanitary wear for the young girls. According to a post on LinkedIn, Kibera is one of the largest informal settlements in sub-Saharan Africa. The result is a formidable movement of young people committed to making the right choices, peer mentorship circles and being a force for good in the society.
Other causes Jane believes in include economic empowerment, environment, health, human rights and poverty alleviation.
Jane graduated from the Kenyatta University with a Bachelor of Education degree in Science and Education. Ms. Nechi has also attended executive education courses from The INSEAD.