#8
Bonnie Okumu
DIRECTOR OF LEGAL SERVICES AND COMPANY SECRETARY KCB BANK GROUP
Since joining the organization in 2014 as Head, Legal Services, Bonnie has risen through the ranks, earning a promotion to Director in July 2018 and joining the executive committee in January 2021. In this role, Bonnie is charged with ensuring overall corporate governance compliance by the organization and further, delivering innovative legal and business solutions based upon sound and resourceful legal strategies. She oversees the commercial advisory, contract negotiation and preparation, securities perfection, legal risk and compliance and litigation management units of the Bank.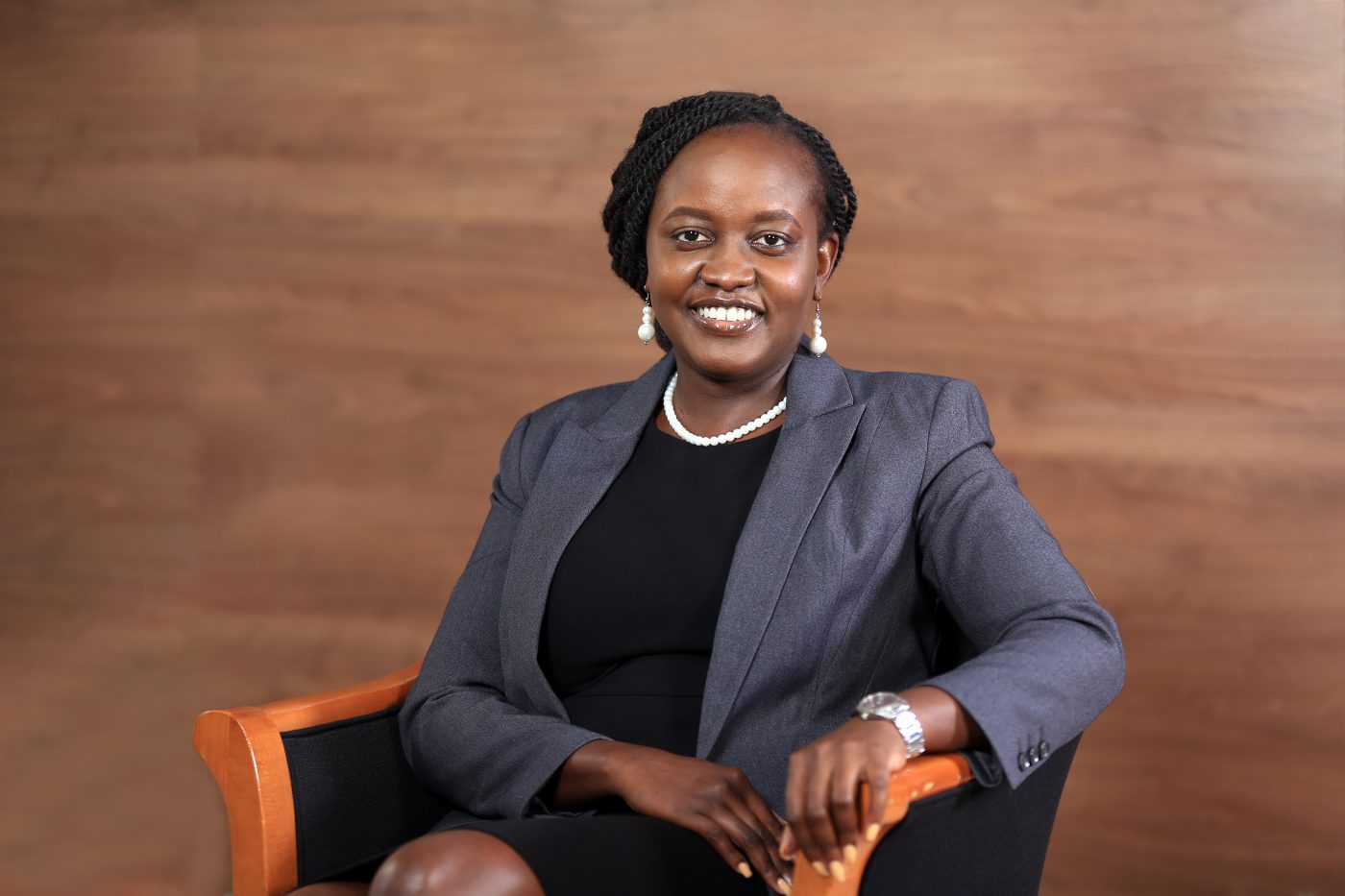 Bonnie is a proficient legal practitioner with wide experience in corporate governance, legal advisory, commercial law and dispute resolution in both the context of private legal practice and in the corporate environment. She is recognized for her dependability, integrity, accuracy, tenacity and adaptability within the context of the corporate environment.
Ms Okumu bears a unique combination of knowledge in international business with transactional experience in at least 20 countries in Africa. She has provided advice on legal and tax related queries, undertaken the negotiation and preparation of complex contracts, undertaken the establishment, and restructuring of legal entities in various jurisdictions and successfully managed, personally and through external counsel, the closure of significant commercial disputes. She has experience in corporate governance having served as company secretary and advisor to several boards.
To date at KCB Group, she has been involved in major transactions including the 2019 acquisition by KCB Group of National Bank of Kenya, being the first ever acquisition of a listed company by another listed company in the country, and the recently announced acquisition from Atlas Mara of Banque Populaire du Rwanda PLC (BPR) in Rwanda and BancABC in Tanzania.
Earlier in 2015, she oversaw the corporate reorganization and establishment of KCB Bank Kenya (a banking subsidiary) and KCB Group Plc (non-operating holding company) an intricate legal process.
Bonnie Okumu's legal career spans over a period of 16 years. Before joining KCB, she was the Chief Legal and Regulatory Affairs Officer and Company Secretary at Telkom Kenya (then branded as Orange). Prior to this, she was the General Counsel and Company Secretary at Unilever Kenya where she oversaw the legal and company secretarial functions for 9 operating companies in 7 countries in East and Southern Africa. Until she joined Unilever, she was the Regional Legal Manager for Nestle where she set up the legal department and led a team of lawyers in providing legal and tax advisory services to 14 operating entities in 20 countries in the Equatorial African Region.
Earlier in her career, Bonnie started as an associate at Hamilton, Harrison & Mathews where she represented clients including banks, insurance companies and consumer goods companies. She holds an LL. B degree from the University of Nairobi, is an advocate of the High Court of Kenya as well as a Certified Secretary (CS).
Bonnie is a champion and strong proponent of the development of female leaders within any organization providing on the job coaching and mentoring to encourage more women to take up take up leadership roles.
One former colleague at Telkom Kenya avers that Bonnie demonstrated mastery in her field of expertise; displayed a rare ability to deal effectively with various stakeholders; displayed an equanimity under pressure and exceptional diligence, compete with generous bouts of personality ingenuity and softly applied firmness when needed.
Yet another colleague describes her vividly, as if it was yesterday, as down to earth, result oriented and seasoned Legal professional who is also fun and engaging to work with. She adds, 'Her high quality work coupled with her winning smile makes is rare to find of a professional in her line of work.'