#23
Dorothy Ooko
HEAD OF COMMUNICATIONS AND PUBLIC AFFAIRS, AFRICA AT GOOGLE
Dorothy Ooko is a leading Africa communications executive. For over a decade, she has led regional communications strategies for the world's most recognised brands. With experience spanning technology and innovation, Dorothy brings vast expertise and business acumen to align communications with strategic business objectives.
Dorothy is currently Head of Communications and Public Affairs for Africa at Google. Prior to that, she served as Communications Manager for Nokia with assignments covering East, Central, and Southern Africa. While at Nokia, she successfully led engagement with the Kenyan government that culminated in the 2008 VAT waiver on mobile phones.
Prior to joining the world of business, Dorothy spent over 15 years in academia teaching French at Kenyatta University and was an Assistant Professor at the United States International University-Africa (USIU-A).
Today, Dorothy is channelling her passion for teaching towards training professionals. As a qualified Search Inside Yourself (SIY) facilitator, she empowers individuals to apply the principle of mindfulness in their lives; enabling them to grow in emotional intelligence, enhanced performance, and leadership. She currently teaches this popular program to colleagues at Google.
A good communicator who speaks 6 languages, Dorothy delved on a number of issues in a bid to answer specific questions put to her.
On leadership style: Naturally I am a relationship builder, who holds a team together and makes it more than a group of individuals. I discover and promote strengths in others to create a strong organisation and an influencer by helping my team reach a broader audience and do an amazing job selling ideas. When you do this, they are apt to speak up and persuade others to join them. I also naturally default to being an executor. I love to implement solutions and will work until I have reached a goal and a strategic thinker, mostly focusing my time and energy on what could be and make decisions and stretch towards the future and making things happen. My role demands that l implement solutions and reach goals set for me by the organisation. I am evaluated not only by how well I meet each of these goals but how I motivate and inspire my team.
On values most important to her as a leader: Lifting my people by being an excellent manager and developing them so they can take over from me; by inspiring them with a vision of what can be accomplished and inspiring them to bring that vision to life; helping solve for Google by collaborating with other teams, across geographies, sharing information and resources. Secondly it is important for me to drive amazing work by acting like an owner and championing new ideas. As a communication lead, I believe it is very important to speak candidly, even when it's uncomfortable.
I assume responsibility for missteps in my team and share credit for successes and always ensure I act in Google's and Africa's best interest. At Google people managers are tasked to deliver the impossible: my role is to guide my team to deliver high-quality services that anticipate user needs thereby transforming lives and increasing the breadth and depth of Google's positive impact on the world. That is our mandate and in sub-Saharan Africa, our mission is to ensure that our products are helpful to Africans and our platforms help Africans get online and empower them to build and grow businesses. We ensure that our messaging is aligned with our mission. Finally, one of our values at Google is to thrive in complexity. This means that as a leader l am flexible and focus on the future by creating new opportunities, and adapting to changing circumstances. My role is to show the way, creating strategy, organisational structure, and forward-looking goals that enable my team to navigate uncertainty.
At Google, we have a word "Googley"; it means you're a part of the Google family, and therefore you must consider yourself an owner, rather than an observer. If you see something that's broken, try to fix it. If you have a great idea, try to make it happen. If you see someone who needs a helping hand, lend it. Being Googley is really important to me and means that nothing is too menial for anyone.
The maxim I believe in: Our founders, Larry Page and Sergey Brin wrote the 10 things we know to be true. The 10th keeps me going as a leader: Great just isn't good enough. We see being great at something as a starting point, not an endpoint and that makes standards really high. When l look at my stakeholders, I am always thinking about how we can go the extra mile and anticipate what they need to make their work easier and therefore be helpful. How do we make it easier for them? And how are we different in how we present our products?
I led the team that lobbied for the removal of VAT on mobile phones in Kenya. Here are some insights on my experience during this period and the leadership skills I employed to make this a success.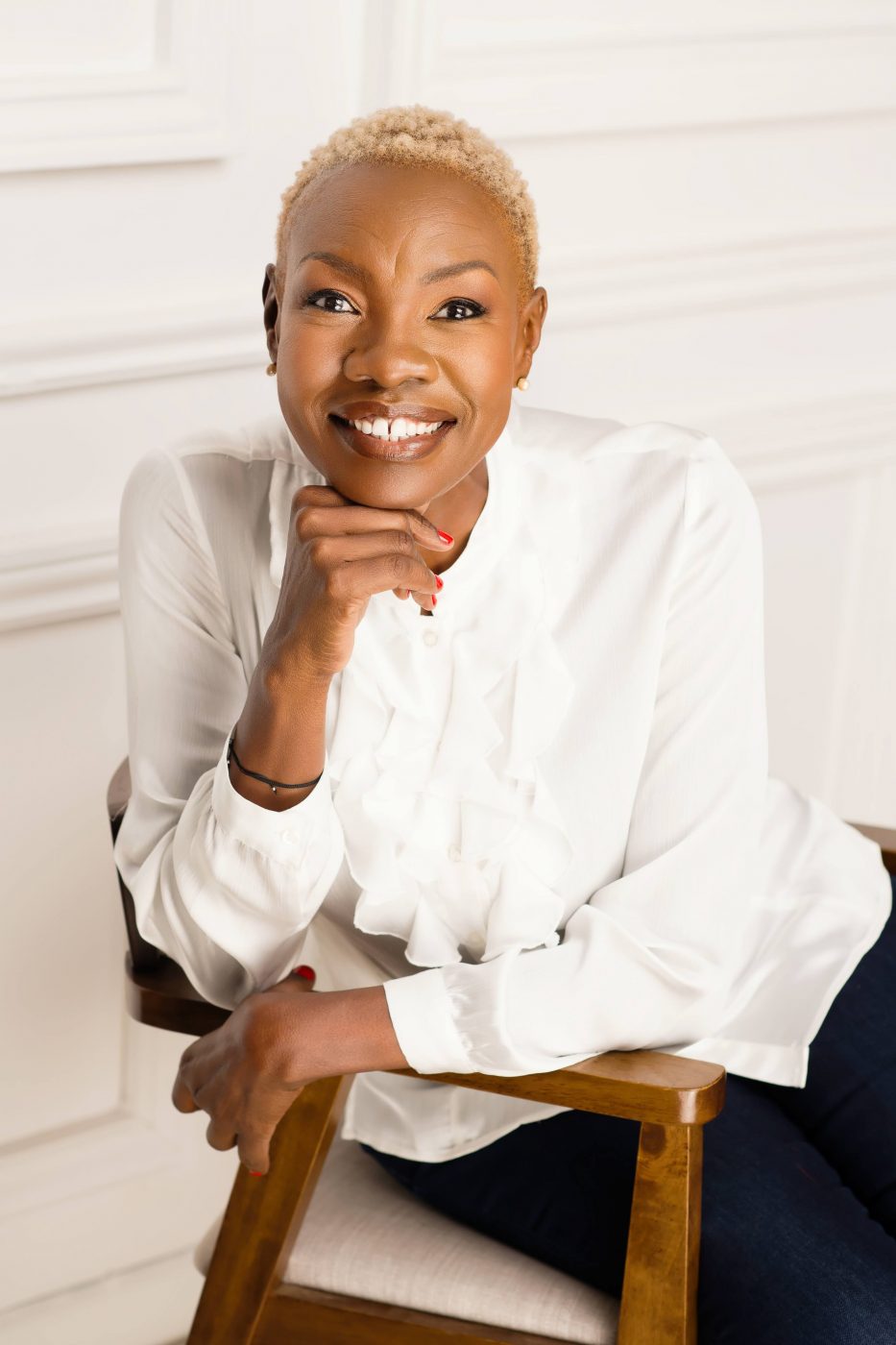 There are many lessons learnt on that experience: First, reach out to others who have gone ahead of you: I reached out to Louis Otieno, who was heading Microsoft then and had successfully helped zero-rate computers in Kenya. He was most helpful. People really want to help when you have a great cause.
Second, reach out to the leaders: I reached out to the progressive PS then in charge of ICT, Prof. Bitange Ndemo, who was monumental in supporting the proposal.
Third, rally the media and educate them about your project.
If you believe passionately about something do it: I truly believed that mobile phones were the first way Africans were coming to the Internet in droves and it was important that governments removed VAT to make them affordable. There was no policy person for Africa and others felt I shouldn't push for it.
When you need the support of others in the industry: But what happens if they are slow to coming to the table? You forge ahead. Don't listen to the naysayers: and they are many; those who believe you don't have what it takes or who think you're not doing it the way they think is the way.
On highlights of my leadership: On the flipside what has been the lowest point. Leading a team of brilliant and amazing people and creating our mission for sub-Saharan Africa and ensuring that our products are helpful to Africans and our platforms help Africans get online and empower them to build and grow businesses. Once we were launching a product and I didn't feel it was responding to our Africa mission. I pushed back to the engineering team with reasons why it didn't seem to be empowering Africans to build and grow businesses. We went back to the drawing board and changed certain parts of the product so that it was truly helpful. This is what excites me about working at Google, that we can challenge others and be heard and if we have data points, we will be heard. Mission, Transparency, Voice (ability to express yourself as a Googler) and Respect – these are key tenets of our culture and are the pieces that we live by as a company.
On respect. Respect has three tenets: First, respecting the User: Users are people. They are family members, friends, and neighbours. Some are relying on our products to build their company, their clinic, or their non-profit organizations. Others just need help finding an address. But every one of them is giving us their trust. It is our responsibility to do right by them.
Second, respecting the Opportunity: Working at Google comes with tremendous responsibility – not only to do the right thing, but to accomplish things that matter. The decisions we make have the potential to affect billions of people and each decision big and small defines what Google is.
Third, respecting each other: We have the potential to help billions. But we are no good to anyone if we can't first be good to each other.
And the low side? Mocality issue in Kenya. We had always been seen as the company that helps people and we lost our innocence in Africa with this incident. Dealing with this crisis was tough but also a great place for learning. As Larry Page, our founder, says "We are going to make mistakes, and that's okay! Sometimes mistakes lead to the next best solution. The important thing is that we own up to them and prove our integrity to ourselves, co-workers and our users."
Dorothy serves on the board of AkiraChix, an association for women in technology, is chair of the Board of Voltaire Lifestyle Services Ltd (GAIA Africa) and is a Non-Executive Director of the Alliance Française Nairobi.
She holds an MBA from the United States International University-Africa, an MA in French from Kenyatta University and DEUG from Universite de Rennes, France.
Upon the visit of Covid-19 pandemic, Dorothy started No Head Podcast about living life in the present moment and navigating life.
She speaks English, French, Spanish, Dholuo, Swahili and has a working knowledge of Portuguese. Whenever she can squeeze in some time to herself, Dorothy can be found whipping up something in the kitchen, traveling, working out, dancing salsa or with her nose deeply buried in a good book.