#13
Amb. Dennis Awori
COUNTRY DELEGATE AND CHAIRMAN CFAO GROUP IN KENYA
On important national celebrations, several leaders, sportsmen and women and other professionals who have excelled in their respective disciplines and have served their country with distinction, are honoured by being conferred the Presidential awards in recognition of the efforts the recipients make to serve their country and others.
Each country prescribes the minimum threshold one must meet before being conferred with these honours: A recipient of any of these awards shall merit the conferment of the award if:
The individual displays exemplary abilities, actions, valour, courage, and leadership for the protection, advantage, and improvement of the nation.
The person has made tremendous contributions to the nation in the social, economic, scientific, public, academics, governance, administration, business, and other notable fields.
A state or public office holder who has made a significant impact in the improvement of their national and county governments, the legislature, judiciary, executive, independent offices and commissions.
A person who has brought glory and honour to the country, notably the athletes who exhibit exemplary performance at the global arenas.
Therefore, when an individual is conferred an honour by the President of another country, it speaks volumes of the stature of the recipient being honoured.
One personality and business leader who has been honoured thus is Amb. Dennis Awori. The most outstanding achievement is that the Emperor of Japan recently conferred upon Amb. Awori the Order of the Rising Sun, both Silver and later Gold Star, for the work he has done and continues to do in building strong diplomatic and commercial relations between Japan and Kenya.
Amb. Dennis Awori is Country Delegate and Chairman of CFAO Group in Kenya since 2017, in addition to sitting on the board of directors of CFAO Group, a French conglomerate wholly owned by Toyota Tsusho Corporation with subsidiaries across the sub-Sahara Africa (SSA).
The CFAO Group operates in 35 countries in Africa and is present in another 19 countries through independent dealers and distributors. Other than being prominent in the motor vehicle sector, CFAO operates in four business domains:
mobility
healthcare
fast moving consumer goods (FMCG) and agriculture and technologies and in
renewable energy and infrastructure.
Among the turnkey projects TTC have been able to bug through Toyota Tsusho East Africa is a $1.5 billion investment in agribusiness in Kenya and the region in the form of developing farm machinery through its franchise arrangement with Case IH, a global agricultural equipment manufacturer.
The other project was the investment in the construction of a fertiliser factory at a cost of $1.2billion. These two projects earned Amb. Awori the tag name, the man from Japan!
Amb. Awori also chairs the boards of Carbacid Investments Plc, Bank of Africa Kenya, Jumbo Chem, and MG. In addition, Dennis is an independent non-executive directorship of East African Cables Plc among others.
Amb. Awori has spent most of his working life in multinationals in the motor industry across East Africa, in which he has held various positions of increasing responsibility. These include starting as a sales and marketing manager of Toyota Kenya, then a division of Lonrho Motors East Africa (LMEA) (1987-1990) founder and general manager of the Yamaha Division of LMEA (1990-1995) founder managing director of Toyota Uganda, a subsidiary of LMEA (1995-1998) managing director of LMEA (1998-2001) executive coordinator of Toyota East Africa upon Toyota Tsusho Corporation buying LMEA (2001-2003) and board chairman of Toyota East Africa and advisor to Toyota Tsusho Africa (2009-2012) chairman Toyota Kenya and Toyota Tsusho East Africa (2012-2017).
From 2003 to 2009, Amb. Awori served as the Ambassador of the Republic of Kenya to Japan and Korea. During his tenure, he opened a new Embassy in South Korea and built strong relations between Kenya and the two countries, especially by promoting trade and industry through the respective private sectors institutions, in keeping with Kenya's new focus on economic diplomacy.
In public service, he was appointed to the New Partnerships for Africa Development National Steering Committee in 2010. Prior to these, Amb. Awori served on the Board of the Communications Commission of Kenya now the Communication Authority of Kenya (2001-2004) and participated in the establishing of the regulatory framework for the telecommunications, mobile telephony and courier industries in the country.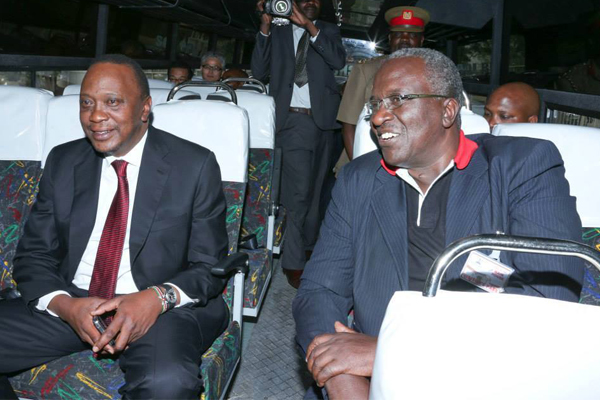 Amb. Awori has served on the boards of Kenya Vision 2030 Delivery Board (2013 and 2018) a governmental organization in charge of the vision and long-term development plan of the country during which time he chaired the Economics and Macro Committee of the Board, which was responsible for providing technical support to the overall board. Between 2015 to 2016, Amb. Awori served as Chairman of Kenya Airways, the national carrier.
He holds a BSc degree in Aeronautical Engineering from the University of Manchester in the United Kingdom (UK). Other academic achievements include a business leadership program at Ashridge Management College, and a management development program from the Emory Business School of Atlanta in the United States of America (US).
Amb. Awori is a keen sportsman and represented Kenya and East Africa at Rugby events in the 1980s, as well as chaired both the Kenya Rugby Union and the Uganda Rugby Union in consecutive terms. He is a Rotarian and a past president of the Rotary Club of Nairobi East.
His personal mantra, is to "work hard, stay focused and whatever you do, keep it simple". This, Dennis follows to the letter, as often attested with his polite and humble demeanour.