#15
Peter Nduati
CEO AND FOUNDER-RESOLUTION GROUP
According to one of the most respected journalists with Bloomberg, Rama Nyang, Peter's handling of Resolution Health EA ltd, during its inception, to date as Resolution Group, is a story of Kenyan entrepreneurship and creativity, a rare feat in an industry with a negative image and an unparalleled cut throat competition, and one that has witnessed numerous corporate failures. On this basis alone, Peter Nduati and Resolution Insurance stand out: but there's more.
According to journalist Nyang posting on LinkedIn, Innovation in Management is one of Peter's traits. Nyang writes that Peter has a knack for spotting and developing talent.
For many clients, including this writer who insures with resolution, Product Development, Client Service and more importantly, communication with his various audiences makes Resolution so much more than just another medical and now general insurance provider and Peter, more than just another CEO.
Peter Nduati is an experienced Chief Executive Officer with a demonstrated history of working in the insurance industry. Peter is skilled in negotiation, marketing development and management, new product innovation and development. He has a knack for business planning, great in analytical skills, and operations management.
Peter graduated with an BA (Honours) degree in Economics from the Panjab University in 1988, followed by an MA degree in Insurance in 1991 from the North East Scotland College in the UK. He then obtained the ACII professional qualification in 1992 with a focus in insurance from the Chartered Insurance Institute in the UK.
Peter founded Resolution Health Insurance and soon broadened into general business following investment of ADC (African Development Corporation) and subsequently by Leapfrog Investments during a process of partial divestiture, where he is leading the executive management team of the business, while remaining consistent with the strategy and commercial objectives agreed by a professional board of directors that he helped establish.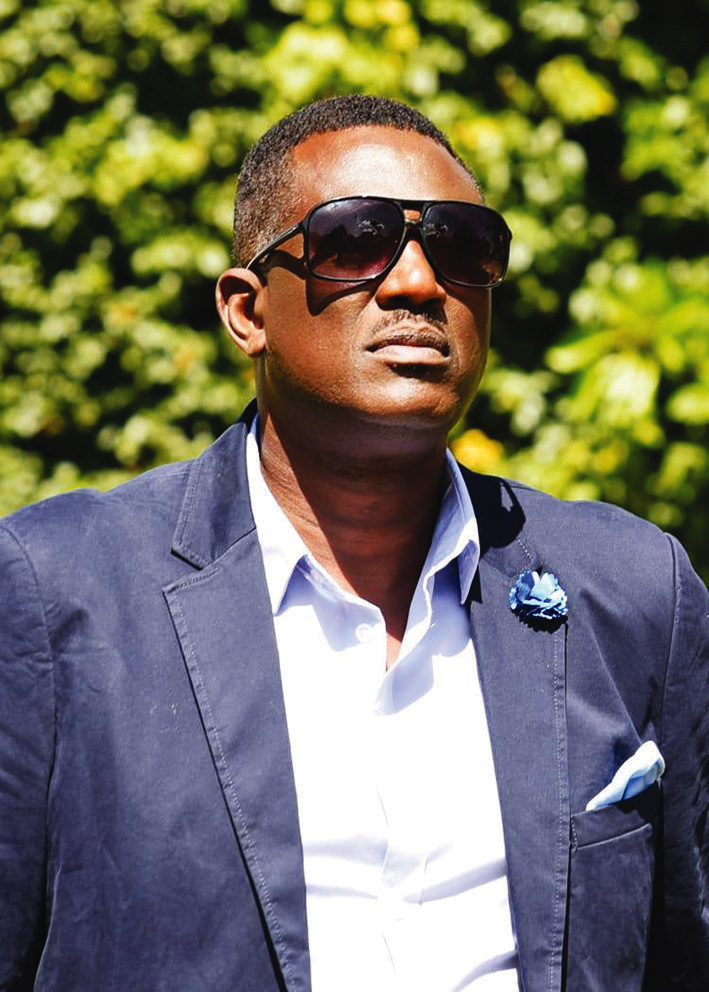 Despite being the founder, Peter leads the management team in effecting the resolutions of the board of directors and where applicable the various board committees' decisions while ensuring that the Chairman is alerted to forthcoming complex, contentious or sensitive issues affecting the Group of which the Chairman may not be privy to.
Peter's style is working with the individual operating companies, for researching, proposing and developing the Group's strategy and overall commercial objectives, in close consultation with the Chairman and the Board. This includes expansion, diversification and exit strategies. Through this clarity, Resolution has a strong presence in Tanzania and Uganda but exited South Sudan recently.
In delivering the Group's strategic and commercial objectives, Peter is responsible for the maintenance and protection of the reputation and the brand equity of Resolution Insurance Group and its subsidiaries.
Peter Nduati is the owner of Pine Creek Records, Chairman of True Blaq Group, Chairman of TB Distributors, Director of Live Eye Ltd, CEO of Resolution Health since 2002 to 2012 when he rose to the rank of Group CEO of the Resolution Insurance Group.
Peter Nduati is also a Fellow of the Aspen Leadership Global Network.
CITATION
Integrity in Business
Corporate Governance Practices
Quality and Innovation in Insurance
Business and Product Diversification
Business Mergers and Acquisitions
Strategic Alliances and Partnerships
Well thought-out Regional Expansion